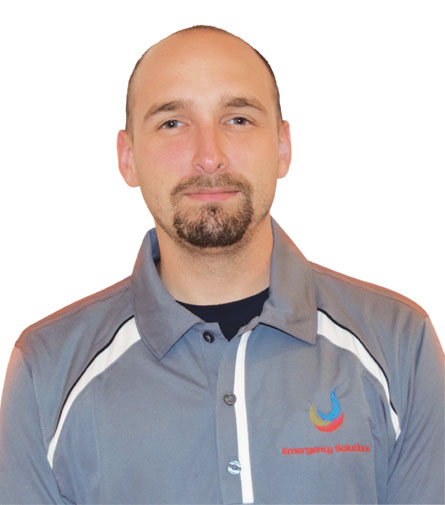 Larry O. Locke, President & Chief Developer
As firefighters rush towards an emergency incident, to ultimately save lives and property, it is imperative to have the latest technologies at their disposal for them to operate at peak efficiency. To this end, Emergency Solutions, Inc., a 100% firefighter owned company, creates value-bound workflow and reporting solutions that deliver comprehensive services for fire departments to enhance their operations.
The firm's combined 54 years of career and volunteer firefighting, 58 years of medical, and 42 years of IT experience, uniquely enable them to identify, understand firsthand, and solve the problems that firefighters face each day.
The company offers ResponseMaster, a robust SaaS-based, integrated software solution linking dispatch notification, apparatus tracking, an NFIRS compliant incident reporting system, a full service RMS package, and an integrated Cost Recovery program, into one seamless, low cost operation. "We bring all the pieces into one single application, ResponseMaster, a powerful all-in-one software solution for the fire service," says Larry O. Locke, President, and Chief Developer at Emergency Solutions, Inc.
"This application delivers faster reporting, improved communications with neighboring departments, and handles the day-to-day administrative operations, thereby eliminating the need to use multiple, costly, and redundant software tools".

ResponseMaster can be accessed anywhere through any internet-enabled device. With an integrated database, it shares data between tasks. On a call for service from the dispatch center, ResponseMaster "generates the incident workflow", through either an API or an email, and digitally integrates known data into the system. The software then sends this information to Emergency Solutions' mobile application, sending call notifications directly to cellphones or tablet devices. This tool enables firefighters to respond to the scene or to the station, collects information on who is en-route, on-scene, or has cancelled, and when personnel clear the call, all in real-time. Data and times collected automatically populate into the incident report.

For incident reporting, ResponseMaster's user-friendly interface simplifies the entire process and its multiple pull-down lists, with search field capability, enables faster reporting. While typical applications take up to thirty minutes, users, with NFIRS-complaint ResponseMaster, can complete a report in five to seven minutes. It also provides a quality assurance check of completed reports by department heads prior to submittal. Designed with an online dashboard, ResponseMaster keeps fire departments informed on their activities, and its Fleet Management and Asset Tracking sections help keep track of the department's assets.
Coupled with insurance billing capability, the application helps the firm's clients to recover costs incurred while addressing incidents and handling false alarms. The aim is to ultimately provide a complete software solution at little to no cost to the user when fully implemented.

To extend advanced technologies to small and medium fire departments in an affordable manner and provide efficient, cost-effective solutions for large departments, Emergency Solutions offers VoiP telephone services, and manages service providers' internet connections, firewalls, and equipment. They can also provide secure access control to facilities and video surveillance, as well as strategic planning and consulting, coupled with grant writing assistance.

The firm is also an approved SFFMA training provider, providing on-line training to both new volunteers and existing personnel to keep firefighters up to date. With a comprehensive suite of solutions and services, Emergency Solutions is setting their trajectory for the future by continually improving their fully integrated solutions package. The firm is on a drive to add more features such as scheduling and training tracking to their ResponseMaster application.

Emergency Solutions, Inc. is a Texas-based firm that is 100% owned and developed by firefighters. Their goal is to bring low or no-cost solutions to smaller volunteer fire departments while providing full service to larger municipal departments.